Hey guys! If you haven't known yet, I'm a huge TV Series fan since I could't remember when. When asked how I de-stress, I wouldn't think twice on the answer, Netflix chill. So now I will share with you the five latest TV series I binged watched on Netflix and iFlix!
1. Timeless

This has been my and my fiance's favorite Netflix chill every weekend! We finished the entire 2 seasons and what a disappointment that they discontinued the show! This is a time-travel series with lots of Physics and History (mostly) lessons! All episodes are educational and a must watch. Basically there's a squad of time travelers trying to protect history from the criminals want to change it! The script is well written, not to mention they have great casting! You know Scottie from Suits? She's the lead character and she nailed the role. Abigail Spencer and Matt Lanter have great chemistry together.
Synopsis: A historian, a soldier and a programmer embark on a time-hopping adventure in pursuit of shadowy criminals who aim to disrupt the temporal continuum.
Trailer:
https://www.youtube.com/watch?v=zSYZJGAGvww
2. Stranger / Forest of Secrets
This is a total recommend. Nikola my friend and avid reader (comment if you disagree lol) introduced this to me and I believe this is so underrated! Not a lot of people in my circle know about this murder-mystery drama.
This is not your usual dreamy Korean drama
. Its format is similar to US TV Series, story line is straightforward but involves flashbacks, and there is little to no romance at all. Watch the trailer and you will not regret it!
Synopsis:
A prosecutor without empathy and a bold female police are taking a murder case involving unrestrained political corruption.
Trailer:
https://www.youtube.com/watch?v=ma56JmeJm58
3. Brooklyn Nine Nine
This was also introduced to me by Nikola my friend. At first I did not appreciate it much but when I gave it another try, I loved it! It's so funny in a really quirky way. It's a situation comedy series and I love how each character have a dysfunctional personality. I'm just in season 2 and I'm hooked! My favorite character is Captain Holt!
Synopsis:
Brilliant but immature Brooklyn detective Jake Peralta must learn to follow the rules and be a team player when his squad gets an exacting new captain.
Trailer:
https://www.youtube.com/watch?v=q6G_RMGk3vs
4. Nikita
This is an old action-thriller from 2003 but I just heard about it a couple of months ago from Laser, my former boss and twinnie, and since then I got hooked! It stars Maggie Q, which I've come to know in The Designated Survivor. She's great action star and I love how she's femme fatale in this show. My favorite character is Alex! I watch this series on iFlix.
Synopsis: A rogue assassin returns to take down the secret organization that trained her.
5. Designated Survivor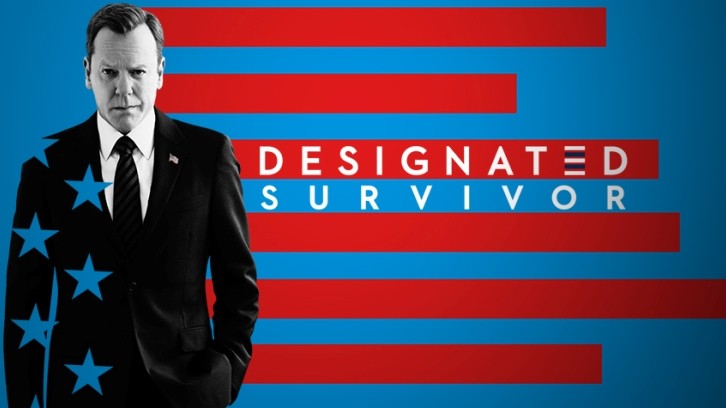 I stopped watching this a couple of weeks ago because I got so into Brooklyn Nine Nine, Timeless and Nikita, but nevertheless I consider this one of the masterpieces I've watched on Netflix. The plot is something fresh and new. It's a political thriller but with lots of twists! It's not as dark as House of Cards though. If you don't know what "designated survivor" means, go look it up and/or watch the trailer! Let me know your thoughts!
Synopsis: America's fate rests in the hands of a low-level official after an attack on Washington decimates the government in this gripping political thriller.